[Outside] In: Solo show at Icon White Gallery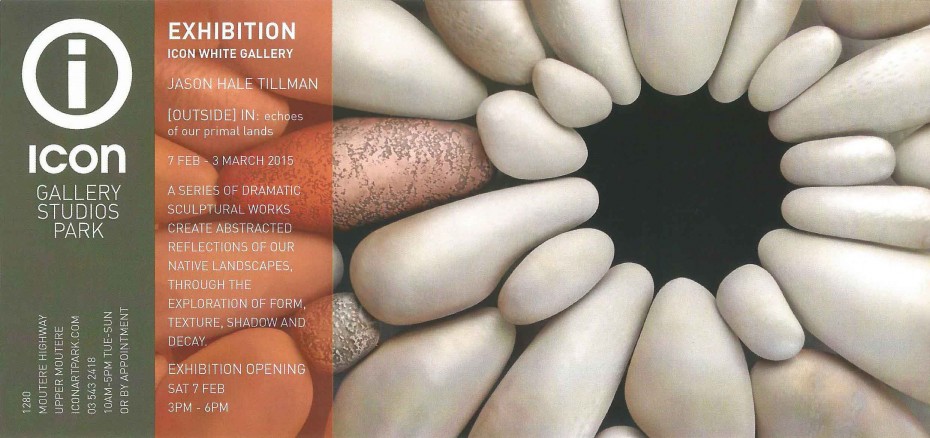 5 months in the making… "[Outside] In: Echoes of Our Primal Lands" is finally showing at the White Gallery at Icon Centre in the Upper Moutere, from Feb 7th to March 3, 2015. A series of metal and wood wall works, along with additional free-standing pieces, act as abstracted reflections of our native landscapes and surroundings.
Thanks to Seresin Estate Wines and Proper Crisps for sponsoring the wine and nibbles at the opening. We all had a fantastic time!